7
mn read
Becoming a Data Wizard on Azure: DP-100 Certification Guide!
Meta Title
Becoming a Data Wizard on Azure: DP-100 Certification Guide!
Meta Description
Master the DP-100 Certification for Azure Data Science. Learn exam details, preparation steps, and excel as an Azure Certified Azure Data Scientist Associate.
Introduction
Data science is one of the most rapidly growing disciplines, with many data scientists in huge demand. According to the latest review, data science is an especially in-demand job in the twenty-first century. This may be one of the explanations why many applicants go for DP-100 test preparation. What exactly is the DP 100 exam?
The demand for professionals with machine learning knowledge is increasing by the day. Exams such as Microsoft's Designing and Developing Data Science Solutions on Azure DP 100 have captivated the minds of the IT generation in order to gain admittance into this sector.
If machine learning interests you and you want to learn more, the DP 100 test by Microsoft may be the ideal alternative for you to gain a position in this industry. Over the years, the ML sector has gotten increasingly competitive. As a result, you must work hard to reach the top and seize the spotlight.
What is DP-100 Certification?
The DP 100-Microsoft Azure Data Scientist Accreditation is intended for those who use their machine learning and data science experience to implement and execute machine learning applications on Azure leveraging Azure Machine Learning Service. This entails planning and establishing appropriate workplace conditions for data science applications on Azure and conducting data experiments while educating predictive machine learning (ML) models.
Why is DP-100 Certification Important?
Azure Data Scientist Associates Exam DP-100 the perfect place to start. This certification assists in honing the skills of a computer scientist who can work with applications and instruments used in Data Science and related domains on the Azure platform. This certification also enables IT professionals to primarily serve as Azure Data Scientists, deploying ML workloads on the Microsoft Azure cloud.
An Azure DP 100 certification shows you have the requisite abilities and expertise to work effectively with this platform. Furthermore, obtaining an Azure DP 100 certification may give rise to higher income and more incredible employment options. Keeping your certification current as Azure grows and evolves can help you stay competitive and develop your career.
Role of a DP-100 Certified Associate
As an Azure DP 100 data scientist, you must use Azure machine learning approaches for training, evaluating, and deploying models to solve business challenges. A Microsoft-accredited Azure data scientist assistant would use scientific accuracy and data research approaches to obtain meaningful insights.
A DP 100 Azure data scientist then communicates the data discoveries to the stakeholders. Azure data professionals would use their knowledge of ML techniques for model training, validation, and deployment to construct AI solutions that meet corporate objectives.
The work of an Azure data analyst also includes the demands for interdisciplinary collaboration to ensure compliance with specific AI systems' ethical, administration, and privacy standards.
What is the Microsoft Azure DP-100 Exam?
The Microsoft Azure DP-100 exam covers designing and implementing a Data Science Program on Azure. This test validates your understanding and skills in Data Science and the use of machine learning, as well as how well you can develop and run ML workloads on Azure.
Before becoming a DP-100 Microsoft Certified Azure Data Scientist Associate, you must complete the Azure Data Science certification test. Although not essential, you can prepare by completing the Azure Essentials (AZ-900) certification exam.
Designing and Developing a Data Science Solution on Azure Exam DP 100 is an Azure certification exam. This test assesses the candidate's understanding and skills in developing and executing data science strategies using Microsoft Azure capabilities.
Data preparation, role-playing, deployment, and execution are topics covered in the exam. Applicants are assessed based on their aptitude to design and carry out end-to-end data science systems on Azure, such as data storage and analysis, machine learning, and presentation.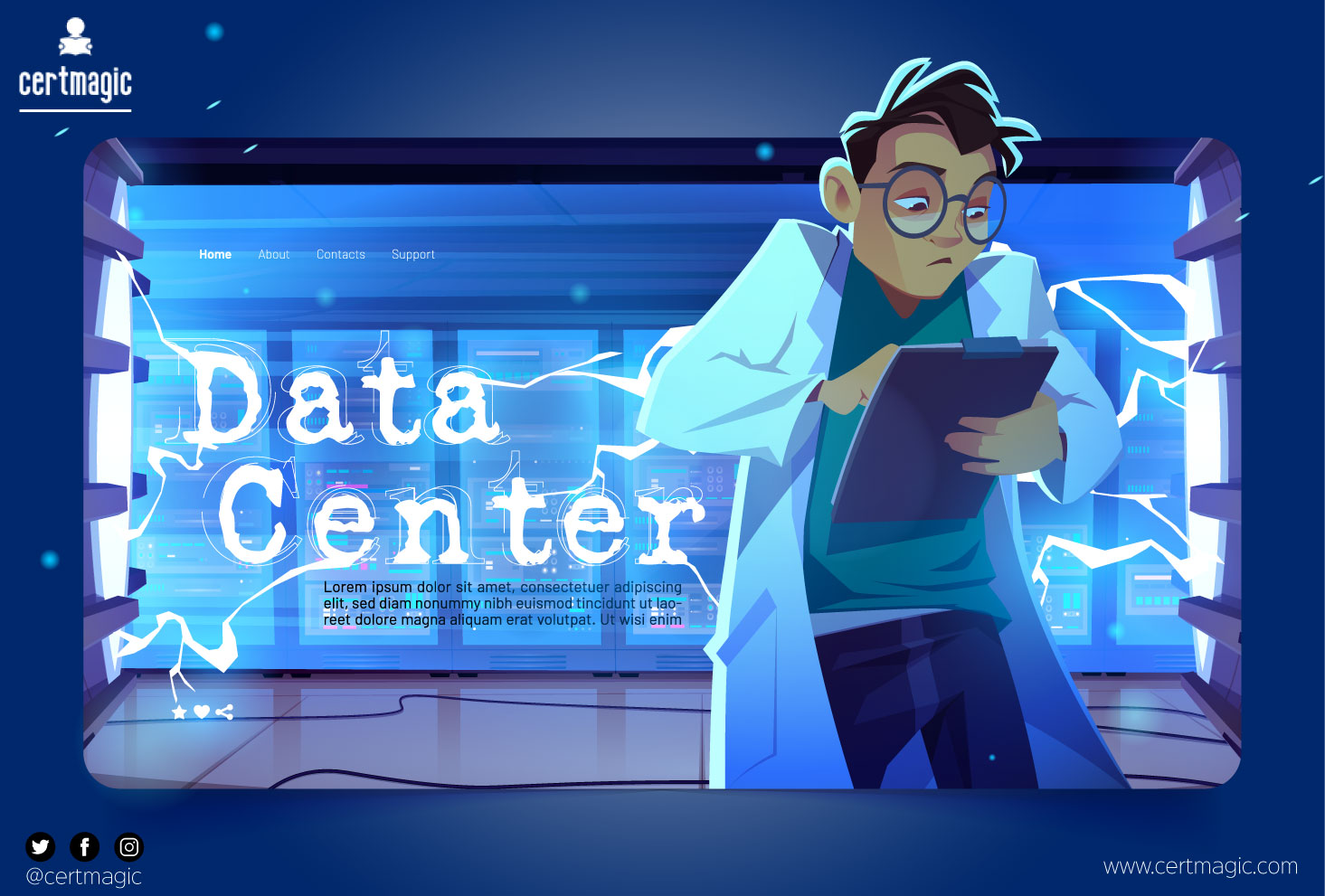 Microsoft Azure DP-100 Exam Details
The most effective tool for Microsoft DP 100 testing preparation is a thorough understanding of the examination's structure, cost, and languages. The exam would consist of approximately forty to sixty questions, with no official source specifying the number of questions.
However, you should know that the exam will last 180 minutes, beginning with case studies. The Exam DP 100 building and deploying Azure data solutions would consist of multiple-choice questions in various forms. Candidates may encounter questions with multiple choices and case studies containing multiple-choice questions.
Furthermore, candidates might locate questions with single-option responses based on the circumstance. In addition, applicants may encounter questions requiring the conclusion of code by filling in the blanks.
Candidates should also anticipate questions requiring them to arrange predicted items in the correct order.
The DP-100 exam admission fee is USD 165. Candidates could take the DP 100 certified exam in four languages: Korean, Japanese, English, or Simplified Chinese.
Microsoft Azure DP-100 Exam Content Outline
The DP-100 Azure Data Science exam domains are also significant for DP 100 exam preparation. You could read any exam preparation resource to understand the exam's various domains. The several domains mentioned in the DP 100 test serve as the foundation for the overall plan for the accreditation exam.
Let's take a quick look at the subtopics covered in each of these domains and the relative importance of each domain in the Microsoft Azure DP 100 exam.
Defining and Getting Ready for the Machine Learning (ML) Solutions – 15-20%
The definition and setup of the growth environment is the first domain required for DP-100 examination preparation. This domain contributes to around 15 to 20% of the queries on the DP 100 exam.
This domain's subtopics offer detailed recommendations for selecting and configuring a development environment. Another important subtopic in this realm is determining the amount of business problems.
Data preparation and model training – 25-30%
The next critical element in any DP-100 certification preparing guide is setting up data for modeling. The domain is significant since it accounts for between 25 and 30% of the total problems on the certification examination.
This domain's critical subtopics regarding your DP 100 test preparation include turning information into usable statistics and data purification and transformation. This domain also contains the essential Exploratory Data Analysis (EDA) subtopic.
Model Preparation for Deployment – 15-20%
The third category in this DP 100 certification preparatory guide pertains to feature development execution. This domain could account for 15 to 20% of the inquiries on the DP 100 certification test. The most essential subsections in this domain are feature collection and choosing features.
Deploy and Maintain Models – 40-45%
The fourth and final domain of the DP 100 Exam The most important step is designing and executing an Azure data solution. The domain dealing with model development accounts for most problems in the Microsoft Azure DP 100 exam. Candidates should expect this domain to account for 40-45 percent of total questions.
Microsoft Azure DP-100 Exam Perquisites
Anyone with previous experience in computer science, math, information technology, physics, or another relevant discipline can pursue an occupation as a data scientist. Companies often favor understanding such analytical tools. Therefore, if you master R programming, you're at an advantage.
The rise of data science as a professional path has significantly increased the need for a Microsoft Azure data scientist. However, you should not be concerned. You must follow the finest strategies to prepare for the exam with enthusiasm and dedication efficiently. You can find various options to prepare for the DP-100 exam if you know where to search.
How to Prepare  for the Microsoft DP-100 Azure Exam?
Here and now that we've covered a substantial amount of ground let's move on to the DP 100 exam guide. In practice, we must adhere to the best methods to efficiently prepare for the DP 100 exam. The steps below might help you chart your path to becoming an Azure DP 100 Data Scientist associate.
Visit The DP-100 Certification Page.
If you decide to prepare for the DP 100 exam, go to the official accreditation page on Microsoft's website. You can find thorough data regarding many aspects of the exam and contact details for any exam-related assistance.
The best part about visiting the umpire certification portal is that candidates can gain access to a variety of exam-related resources. Candidates may benefit from the representation of an accredited learning route and the availability of Microsoft Certifications support discussions, for example.
Study The Exam Objectives Thoroughly
The next critical component in your DP 100 exam preparations is a direct reference to the exam requirements or blueprint. The test blueprint outlines the many topics that will serve as the foundation for problems on the DP 100 exam.
Candidates could also learn which domains will account for most exam questions. Observing several domains in the DP- 00 test and what's underneath subtopics, as well as the weight of particular domains, may assist candidates in strengthening their study habits accordingly.
Training Can Help You Improve Your Skills.
Training is required to pass the DP-100 exam. Practically every DP 100 exam preparation book emphasizes the need for training before taking the certification exam. Candidates can choose between online and instructor-directed instruction from the official accreditation page.
Candidates might choose between free online training and paid instructor-led instruction based on their choices and needs. You could also seek online training classes for the DP 100 exam from reputable professional accreditation educational institutions such as CertMagic.com
Perfection Requires Practice.
The appraisal of your capacity to take the DP 100 exam is the next critical concern on your route to becoming an Azure data scientist associate. Practice tests are an efficient way to assess your abilities as well as your deficiencies in various concepts to take the DP 100 exam.
You can learn more about the probable areas where you make mistakes by taking practice tests. Furthermore, applicants would receive thorough performance evaluations, boosting the candidate's perception of their strengths and flaws.
Resources For Learning
The need for study tools is evident when studying for the DP 100 exam. The official certification website would include links to trustworthy study resources and materials. Candidates should also make an effort to find industry publications to help them prepare for the DP-100 exam.
Conclusion
Finally, candidates can get many possibilities for DP 100 examination preparation if they look in the correct area. The growing popularity of data science as one of the most sought-after positions in the IT sector would significantly increase the desire for the Azure data scientist associate credential test.
However, as long as you can pass the DP 100 certification exam, there is no cause to be concerned about securing your career as a Microsoft Azure data scientist. All you need to do is adhere to the best practices to efficiently prepare for the DP 100 exam with dedication and commitment.