10
mn read
Designing the Future with AWS Certified Solutions Architect – Associate!
Cloud computing has evolved as the foundation of modern enterprises in today's quickly expanding digital landscape, fostering inventiveness, scalability, and profitability. AWS is the market front-runner in cloud computing, delivering a inclusive portfolio of cloud-based products. The role of an AWS Certified Solutions Architect – Associate, a key individual tasked with building and implementing successful cloud solutions adapted to varied business demands, is central to AWS.
If you want to work in this dynamic and transformational industry, the AWS Certified Solutions Architect – Associate credential will get you there. This desired credential certifies your competence in architecting and executing robust, secure, and accessible AWS applications.
In this blog, we will delve into the realm of AWS Certified Solutions Architect – Associate credential will get you there. This desired credential uncovers the significance of this credential in the current job market. If you are a computer expert looking to advance your career or a student interested in cloud technologies, this book will provide vital insights into the certification procedures, exam structure, and primary subjects covered.
We'll review the fundamentals of AWS services, cloud architecture, cybersecurity best practices, and cost-cutting measures. Furthermore, we will provide practical advice and resources to assist you in adequately preparing for the certification exam and succeeding in your professional life as an AWS Certified Solutions Architect – Associate credential will get you there.
This study guide takes you through every aspect of the SAA-C02 exam, keeping no stone unturned. Each exam topic is thoroughly handled, offering the necessary information and skills to succeed. Through hands-on demos and real-world scenarios, you'll learn everything you require to know about designing resilient architectures, managing the security of apps and amenities, optimizing expenses and performance, and successfully integrating AWS services.
Join us on this thrilling journey as we construct the future of computing with the AWS Certified Solutions Architect – Associate!
What is AWS Certified Solutions Architect – Associate Certificate?
AWS offers the AWS Certified Solutions Architect – Associate certification, a highly desirable credential. It is intended for anyone who desires to demonstrate their abilities in creating and implementing ascendable and dependable systems on the AWS platform.
Candidates must prove competency in various areas to get this certification, including comprehending AWS architectural tenets selecting the proper AWS services for individual projects, building affordable solutions, and maintaining data confidentiality and compliance.
The AWS Certified Solutions Architect – Associate credential suits aspiring cloud designers, developers, and IT professionals who routinely work with AWS. It demonstrates their capacity to design resilient, adaptable structures that satisfy corporate needs.
Professionals with this qualification have a competitive advantage in the job market because it is acknowledged and valued by significant employers globally. Furthermore, AWS's expanding importance in cloud computing makes this accreditation even more critical for those looking to improve their cloud computing and solution development careers.
Who is AWS Certified Solutions Architect – Associate?
AWS Certified Solutions Architect – Associate is a specialist credential classification provided through AWS for beginners and experts in charge of business architecture initiatives and solutions architects. It covers AWS system deployment, standard operating practices, and other issues.
An AWS Certified Solutions Architect – Associate focuses on developing and deploying scalable, fault-tolerant, and reliable AWS apps. They can provide cost-effective alternatives and understand the most effective ways to use AWS services to achieve corporate objectives.
AWS Certified Solutions Architect – Associate is the primary level of certification, one level below AWS Solutions Architect – Professional. An AWS Certified Solutions Architect – Associate certification entails the following abilities for communicating with Amazon the Cloud, Alexa, and other services:
IAM or access and identification management.
Amazon Simple Storage Service (S3)
The Amazon Elastic Computing Cloud (EC2)
Automatic, serverless webpage scaling and load distribution
Amazon RDS (Relational Databases Service)
DynamoDB
The Amazon VPC (Virtual Personal Cloud) is a virtual private cloud.
The AWS Certified Solutions Architect – Associate exam will be supplanted in August 2018 by the AWS Certified Solutions Architect – Associate (February 2018) exam. The new exam incorporates the changed processes and best practices. It's a somewhat more extended version of the last exam, with ten extra inquiries and an additional 50 minutes to complete.
Passing the prior AWS Solutions Architecture exam or the new test issued in February 2018 will earn you associate certifications.
Roles and Duties of an AWS Certified Solutions Architect Associate
An AWS Certified Solutions Architect – Associate Solutions Architect Accredited holder who designs one or more applications or services inside a business as part of the software development group. The AWS Certified Solutions Architect – Associate must be well-versed in business and technology. They will typically need to interact with a business architect for strategic assistance. The emphasis is primarily on technical solutions and their impact on business outcomes. The development team use the data to carry out a solution.
An AWS solutions architect associate is one of the most sought-after positions among programmers. They are responsible for building and integrating computational systems with data to meet specific needs.
It typically requires merging hardware and software to meet a customer-defined purpose. One of the primary responsibilities is to investigate current systems and architecture. They work with technical and commercial personnel to suggest more efficient procedures.
When the computer networking analyst produces the requirements, the solution architect participates in the project. Their involvement then continues for the course of the project. They arrange the development work while inspiring and directing the development time throughout the system implementation cycle.
Finally, their principal responsibility is for the approach's vision and implementation.
An AWS Certified Solutions Architect – Associate may oversee software system and device programming, verification, and integration.
They use strategies that often involve picking the best technology for a given situation. In addition, they must create a balance between commercial and architectural concerns. Most solution designers have extensive experience in software development, which offers them tools that enable them to be more effective and successful.
The following are some of the extra significant roles and duties of an AWS Certified Solutions Architect – Associate:
Assessment, analysis, and creation of enterprise-wide system architecture
promoting appropriate design principles and tools, such as IBM Modular
Ascertain that the engineering application team provides strong systemic possibilities to the architect's organization.
Developing, enhancing, and maintaining established service design procedures and processes to provide appropriate and robust service design
Work with a business planner to guarantee that the organizational and strategic plans are carried out.
Being a part of a productive option architecture team that contributes to the establishment of a business-focused initiative
Organizing, designing, and enactment of sophisticated company-level applications
To cover multiple solution areas, develop and deliver a test approach, laboratory results, technical resonances, and analyst briefings.
Take responsibility for the most up-to-date procedures and proposals.
Collaboration with IT development personnel to guarantee that the conceptual solution is correctly translated into a sturdy and effective implementation
Ensuring appropriate management of configurations
Identifying client needs, researching options, and developing recommendations for platform, implementation, and network configurations
Perform demos and discuss objectives with the sales team.
Skills Required to Become AWS Certified Solutions Architect – Associate
The role of an AWS Certified Solutions Architect-Associate is technical, requiring altering functional requirements into robust solutions. Individuals looking for positions as AWS Certified Solutions Architect – Associate is specialized, requiring the alteration of functional must possess authentication, a relevant degree, and specified competencies, such as:
Technical expertise: You must have a high degree of technological literacy to become an AWS Certified Solutions Architect – Associate. It enables them to figure out how a particular solution fits within the current structure of the business. They must also participate in the development of objectives and specifications.
Analytical Assessment: AWS Certified Solutions Architect – Associate should thoroughly investigate the client's present system. They must also research to comprehend the project's overall scope and requirements.
Managing your time: Setting project goals and timetables and ensuring project completion on time require time management abilities.
The Team's Leader: Because they are directly to blame for team members throughout the project's entire lifecycle, AWS Certified Solutions Architect-Associate must be competent to support and lead them.
Communication skills: Because the work necessitates connection with clients, outside vendors, and colleagues, outstanding oral and written communication abilities are required.
Problem-Solving: The system restrictions or client's requirements may vary during expansion. Solution architects must employ problem-solving skills to alter directions in response to revised limitations or standards quickly. It is essential for becoming an AWS Certified Solutions Architect – Associate.
How to Successfully Pass AWS Solution Architect Associate Exam?
The associate-level exams are not difficult, and various superior resources are offered to help you prepare. Most people who take these exams will have a basic understanding of IT. It might be more perplexing if you're a beginner who doesn't know the modification between an object and a database source or a virtual machine and a container.
However, because cloud computing abstracts much of the complexity away from you, you are not required to understand thoroughly.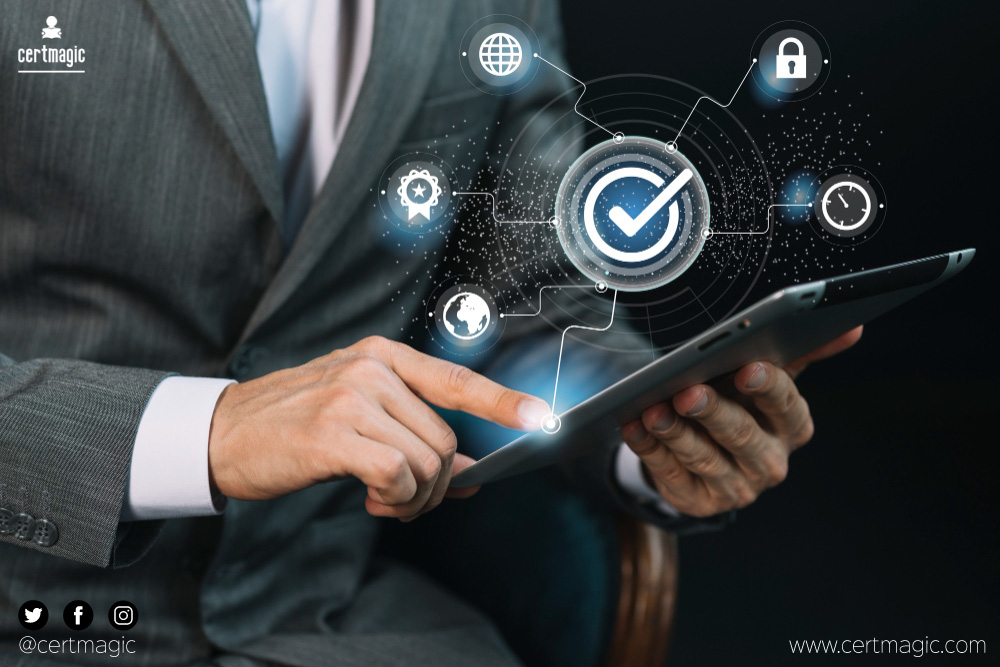 Many developers who are not at all architecturally savvy get along with AWS since it provides them with the tools they need to do their jobs without worrying about how the various layers beneath work.
SAA-C02 Exam Overview
Exam Code: SAA-C02
Exam Level: Associate
Exam Length: The exam takes 130 minutes to complete
Exam cost: $150
Exam Format: 65 MCQs or multiple-response questions
Exam Delivery: Pearson VUE
The exam is structured with multiple-choice questions (one proper response from 4 options) and multiple-response problems (two correct responses from five possibilities).
The queries have been almost exclusively scenario-based since introducing the revised test structure in 2020. The majority of situations consist of simply a few lines.
Many AWS Certified Solutions Architect – Associate exam questions include several legitimate solutions, and you must select the one that best fits the situation. You can be asked to choose the MOST dependable, MOST cost-effective, BEST architecture, or LEAST challenging option.
This test is part of the Associates level of the Amazon Web Services training scheme and is recommended for those with no less than one year of hands-on experience.
The test is intended for Solutions Architects and requires you to demonstrate your understanding of creating a solution utilizing structural design concepts based on customer requirements and providing implementation guidance to the business founded on standard practices during the project's lifespan.
SAA-C02 Exam Requirements
The AWS Certified Solutions Architect – Associate Test Guide recommends the following AWS expertise:
One year of hands-on experience with AWS developing reliable, economical, fault-tolerant, and adaptable distributed networks
Extensive knowledge of AWS computing, storage, communication, and database services.
Understanding of AWS setup and administration services in practice
Possibility of identifying and describing technical standards for an Amazon Web Services-based software
The ability to ascertain which AWS services satisfy a particular technical condition.
Understanding of approved efficient approaches for constructing secure and dependable AWS apps
Knowledge of the fundamental architectural concepts of cloud computing
Awareness of the AWS global infrastructure
Knowledge of network connections as they relate to AWS
Familiarity with AWS's safety features and tools and how they relate to regular services.
Exam Passing Scores for SAA-C02
The test has a time limit of 130 minutes and consists of 65 multiple-choice questions AWS SAA-C02 certification questions. You must get at least 720 out of 1000 to pass the examination.
The outcome of the AWS Certified Solutions Architect – Associate Exam reflects whether you succeeded or failed. The exam results are determined by a score of 100 and 1000, with a minimum score of 720 required to pass.
The score represents the quality of your assessment performance. The graded scoring methodology is employed across numerous forms with varied difficulty levels to maintain a minimal score.
A review score greatly benefits candidates by providing a comprehensive, analytical performance evaluation.
Passing specific sections is not necessary if you pass the extensive test. On the other hand, individual segments could have had inconsistent scoring, indicating that there may be more queries in one section than another.
How Should You Study for the AWS Certified Solutions Architect – Associate Exam?
Hands-on learning involves the most efficient method for organizing for the AWS Certified Solutions Architect – Associate Exam. Having at least a year of practical expertise with Amazon Web Services and related applications is preferable.
AWS's white papers are based on client feedback and cover many practical elements of determining the job. Examine the white papers thoroughly to gain a thorough understanding of AWS systems. The white papers also serve as a framework for the examinations. Thus, regardless of your familiarity with Amazon Web Services, you must review these documents.
AWS offers sample enquiries for download on their official website. It would be best to review these questions over again to understand better what is predictable of you. However, AWS does not provide enough training questions.
Practice exams allow you to assess your level of readiness and acquire a feel for the material before taking it. You may quickly locate practice exams and mock assessments for practical abilities online. AWS offers ten free sample questions and charges $20 for twenty sample queries. Although AWS Certified Solutions Architect – Associate test sample questions are provided, more questions must be included for maximum preparation.
AWS certifications are generally practical, with a strong emphasis on experience and training. Practical demos can help you get acquainted with development, execution, AWS services, and infrastructure. Digital forums, video schooling, and courses are easily accessible and provide more information on the goals, themes, and overall exam layout.
Amazon Web Services YouTube Channel
The AWS YouTube page delivers in-depth content that concentrates on exam-related topics. There are exciting courses ranging from beginner to highly advanced. You can the AWS Certified Solutions Architect – Associate test must be formulate for the AWS Certified Solutions Architect – Associate exam by reviewing their YouTube channel.
Expert Advice for Passing the SAA-C02 Exam
Your skills, extensive preparation, and approach to taking the AWS Certified Solutions Architect – Associate test need to be in sync.
It would be best if you prepared your input. From your initial look at the test, identify and respond to the quick response questions. Then go after the ones which are more exciting and exhausting. These must take no additional 30 minutes to finish. Finally, it would be best to dedicate the remainder of the understanding to answering the more challenging questions.
Use the free tier to gain practical knowledge of AWS's services.
Get a firm grasp on your foundations. To accomplish this, you must carefully read the exam plan.
We suggest that you read anything about the history of AWS.
Dumps for AWS Certified Solution Architect – Associate
Some people may use AWS Solution Architect – Associate Exam Dumps to pass the AWS Certified Solutions Architect – Associate exam. These are illegal and unethical tools. These AWS SAA C02 brain dumps frequently offer a collection of questions and answers that appear to be taken directly from the assessment. However, it is critical to understand that using test dumps goes against AWS regulations and can result in severe fines.
The AWS certified Solutions Architect – Associate exam will assess a person's understanding and expertise of AWS services, architectural layout, and best practices. It considers the ability to design and implement adaptable, cost-effective, and dependable solutions on Amazon Web Services.
By obtaining exam dumps, candidates undermine the integrity of the qualification system, devalue the credential, and weaken the dependability of AWS credentials.
AWS certified solutions architect – associate values exam privacy and employs various anti-cheating techniques. It incorporates sophisticated surveillance systems and an analysis of candidate performance patterns. If a candidate is detected utilizing illicit resources such as test dumps, their certification may be revoked and barred from taking future examinations.
To pass the AWS Certified Solutions Architect – Associate Exam, it is best to study utilizing authorized AWS records, whitepapers, and training resources. Hands-on experience with Amazon Web Services is necessary, as is implementing ideas.
What is Average AWS Certified Solution Architect – Associate Salary?
The following factors influence an AWS Solutions Architect – Associate salary:
Amazon Web Services Design and Deployment courses in the cloud.
Examples of network technologies include TCP/IP, the Domain Name System, DHCP, and wide-area network (WAN) technologies, including Sop and VPLS.
Security ideas include Access Control Lists, Public Key Infrastructure, Virtual Private Networks, and IDS (intrusion detection systems). Extreme programming techniques and Agile Software Production are examples of software creation methodologies.
You can make a lot of money if you have the accurate skills. For example, you may make USD 1,20,610 per year if you work as a Software Scientist. A Senior Technological Architect can earn a median salary of USS 134,762 annually. A DevOps Engineer can expect to make an average of USD 99,604 per year, while an Information Systems Architect can expect to earn approximately USD 138,565 per year. Finally, an information technology professional can make around USD 126-155,000 annually.
Conclusion
Finally, earning the AWS Certified Solutions Architect – Associate credential is a game changer in determining the near future of cloud computing. This prestigious certification demonstrates proficiency in developing scalable, secure, and creative approaches to the Amazon Web Services architecture. With this qualification, people can advance their careers as firms seek AWS architects to improve their cloud platforms. Furthermore, the certification enables professionals to contribute substantially to creating and deploying advanced manufacturing methods that propel industry breakthroughs. Taking on the AWS Certified Solutions Architect – Associate role opens doors to fascinating opportunities and places you at the forefront of altering the digital environment. Read and follow for more blogs and articles about technology and IT exams latest news.